ePantry Landing
Signup for a startup seeking to automate green product delivery.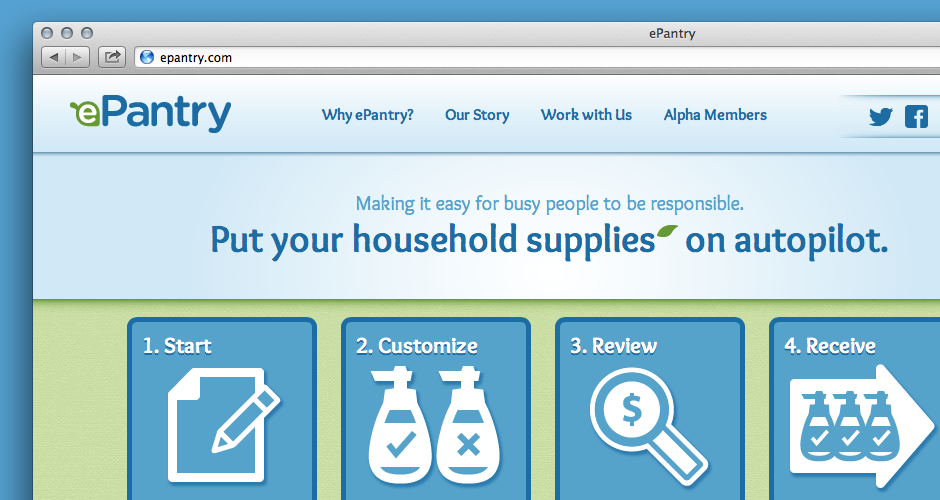 While trolling around on Startupers for some new work for my relocation to San Francisco, I came across a posting for an engineer for a green startup. I'm not an engineer, but I liked the product they were looking to make, so I thought I'd try to see if they would have use for my skills. As it turned out, they did need a refresh of their existing landing page.
I created an eco friendly looking page design for them that collects emails for beta users and is setup for A/B testing with Optimizely. Alas, like most landing pages, this one will be gone once the real site is up and running. ePantry will exist here when it launches, but a version of this landing page will always have a home on my development server.