Dribbble Draft
A self promotional site to get drafted onto Dribbble.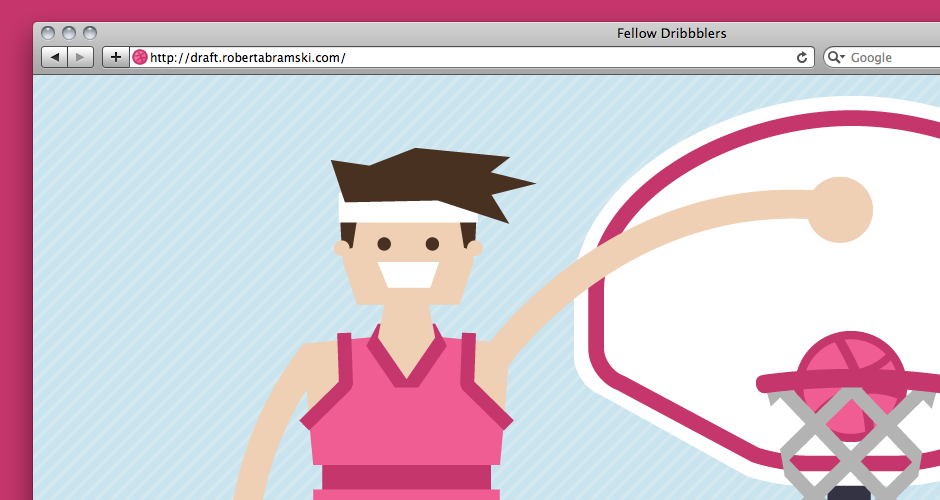 I put this one pager together to get drafted onto Dribbble. This site is uses some bleeding edge CSS3 transitions and a fixed position trick to make it look like the ball is being dunked. Boom shakalaka! Or whatever that announcer used to say on NBA Jam for Genesis.
I entered a few Dribbble invite giveaways with this site and in the next few days got a tweet telling me I had been drafted. This site set me apart from 20 other designers who entered the contest and got me dribbbling.